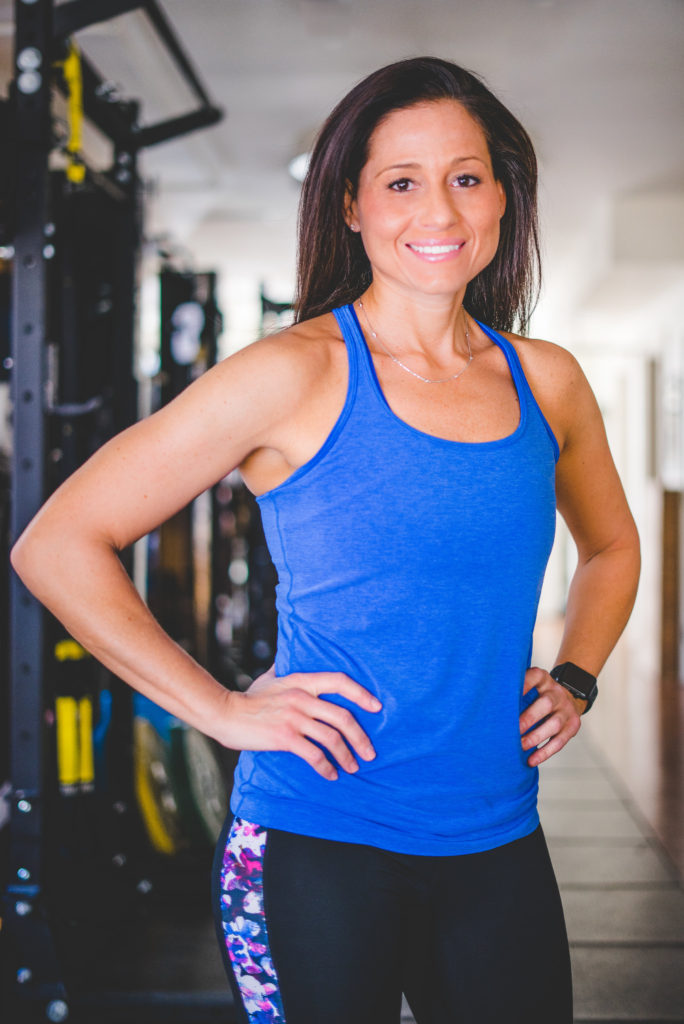 I graduated from Brandeis University magna cum laude with a Bachelor of Arts in 1998. After 7 years working as Marketing Manager for Liz Claiborne and Colgate Palmolive, I left the corporate world to pursue my passion of fitness and began working full-time as a Certified Personal Trainer and Fitness Coach/Instructor.

I am certified by the National Academy of Sports Medicine (NASM) as a Certified Personal Trainer (CPT) since 2004.  Beyond general clientele looking to get fit, my clients include special populations such as older adults, pre/post-natal, and rehab/physical therapy. Anywhere ranging from 12-75+, beginner to advanced. I strive to design individualized programs that utilize strength training, high intensity interval training, and mobility exercises. I also specialize in teaching the basics of boxing technique, with the hand mitts and punching, it is excellent for improving memory and coordination. To round out my programs, I offer nutritional advice that helps clients achieve the results they are looking for.
After 10 years of Training clients at corporate locations and privately all over NYC, it amazes me how the fitness-scene dynamic has changed drastically. Endless options at boutique studios, all types of classes, so many more gyms. The one thing that stands out is not enough people are taking the time to stretch and recover. More injuries, less pleasure and fewer results. So I now dedicate half of my time to recovery based sessions.
My goal is to help bridge the gap between the Personal Training/Group Fitness and Physical Therapy offices. There is a growing need for active individuals to experience recovery tools traditionally only available to professional-level athletes or only available once they are injured ending up at a PT clinic. So besides training my clients, I offer specific sports recovery "prehab" services that include NormaTec compression boots, foam rolling, and assisted stretching. The combination is unlike any other to keep your body well.