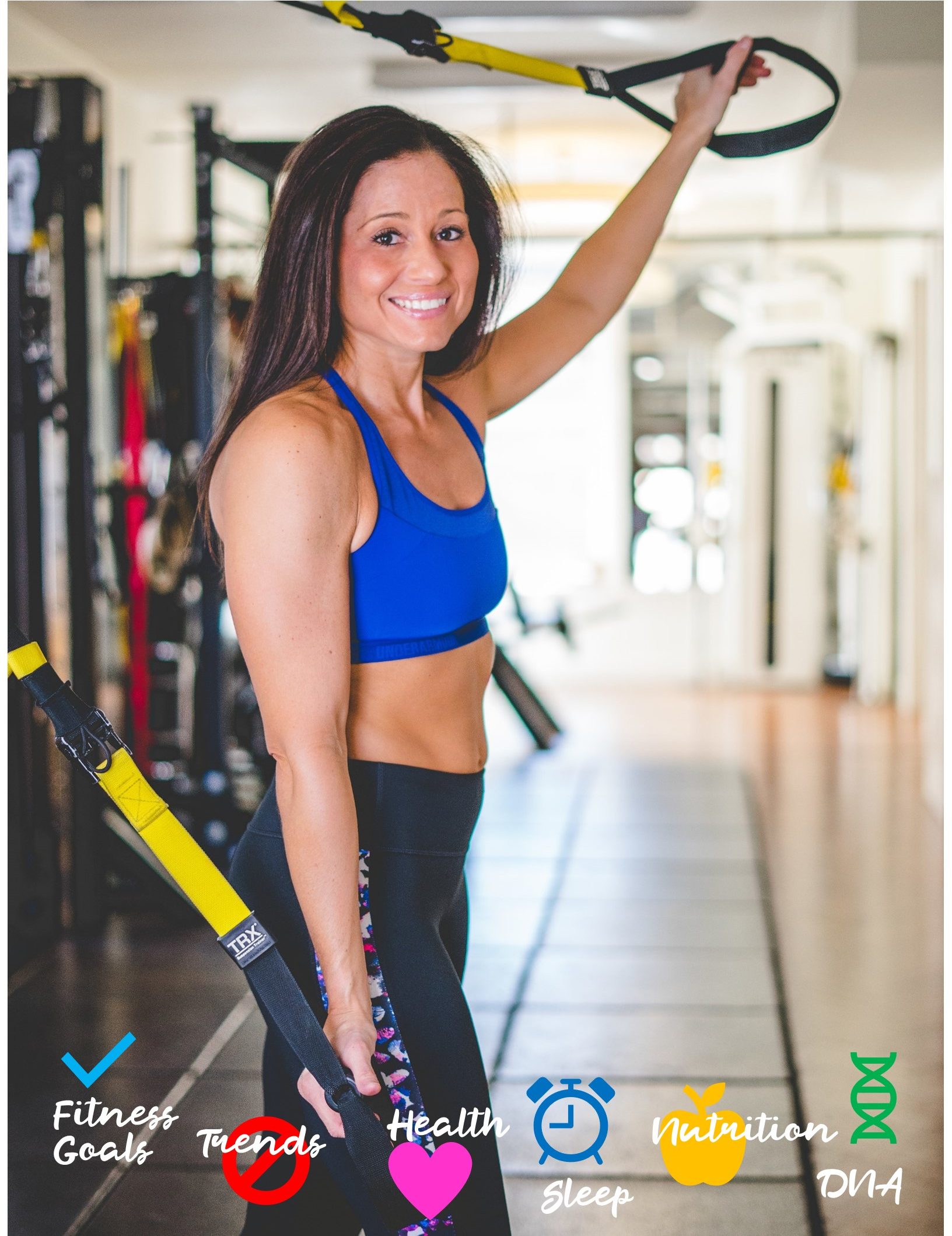 One-on-One Virtual Coaching for High School and College Females (16-22+ years old), perfect before, during or even after college.  It is a time in life of going off, leaving family, the structured environment and suddenly faced with many new choices and lifestyle changes.  It is hard as it is!! I am here to take the stress out of being healthy, so the focus can remain on academics, friends and having fun. As a Certified Personal Trainer for 12+ years, I am a trusted source to provide fitness & wellness guidance, education and motivation for the individual, even down to utilizing DNA.
Wellness + Health = Wellth.  It's a word mashup taking over in the media, being used by companies and #hashtaged socially everywhere.  Keeping your Health is the new Wealth, and my initial lesson is to teach how to #ownyourwellth.  Taking care of your body makes you rich and fulfilled, no better time to learn this life lesson than as a teen.
The first step is to complete an in depth online questionnaire in order to gather information regarding: health history, lifestyle habits, fitness preferences, social media following, likes/dislikes, current knowledge and more.
Click HERE to access the questionnaire. It's FREE to get started! Once completed, I will follow up with a phone consult to be sure you are a candidate.
Inquire HERE for pricing, questions or additional information.
Since this program is virtual, I am partnered with AAPTIV app for access to streaming audio based fitness classes and workouts, every thing from running, to cycling, to yoga, to boxing and more! I trust this platform to deliver high-level fresh exciting workouts. Click HERE to sign up!!